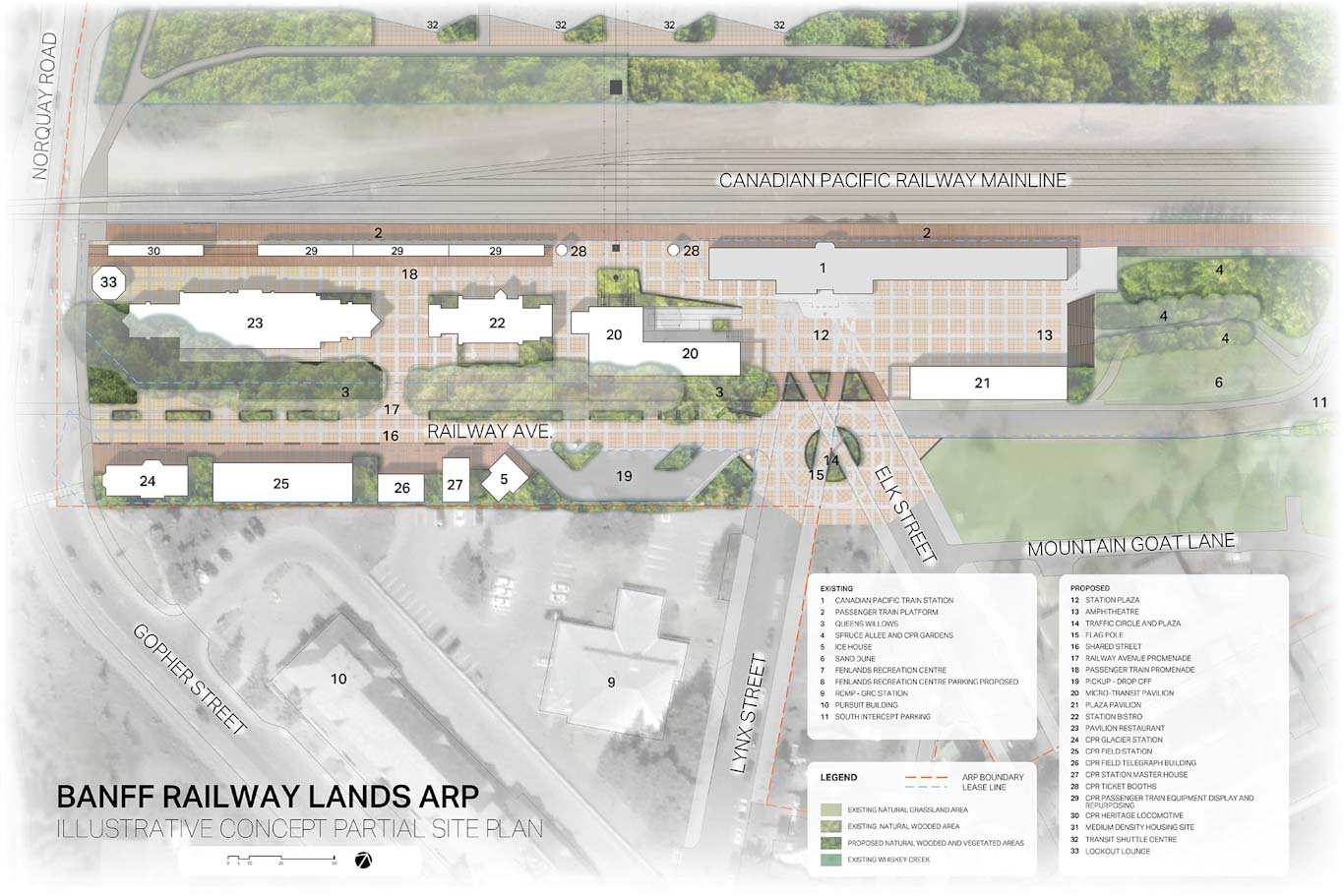 The Banff Railway Lands ARP is for the 17.4 ha site located in the Town of Banff. It includes the heritage station building, associated station grounds, and adjacent lands that have mostly been previously disturbed.
The zoning is the CR (Railway Lands), including the Canadian Pacific Railway right-of-way, the train station, and PS (Public Service) and RSC lands immediately adjacent to the south of the CR District.
The development of the Canadian Pacific Railway linking the country is the single most important project in Canada's history. The railway's defining physical achievement was its construction through the Rocky Mountains. Rocky Mountain tourism was started by the CPR when it built the Banff Train Station in 1885. Later that year, the Federal Government formed what would become Banff National Park, Canada's flagship national park. The Banff Train Station is "Canada's Train Station".
"If we can't export the scenery, we'll import the tourists."

– W.C. Van Horne, CPR President 1886