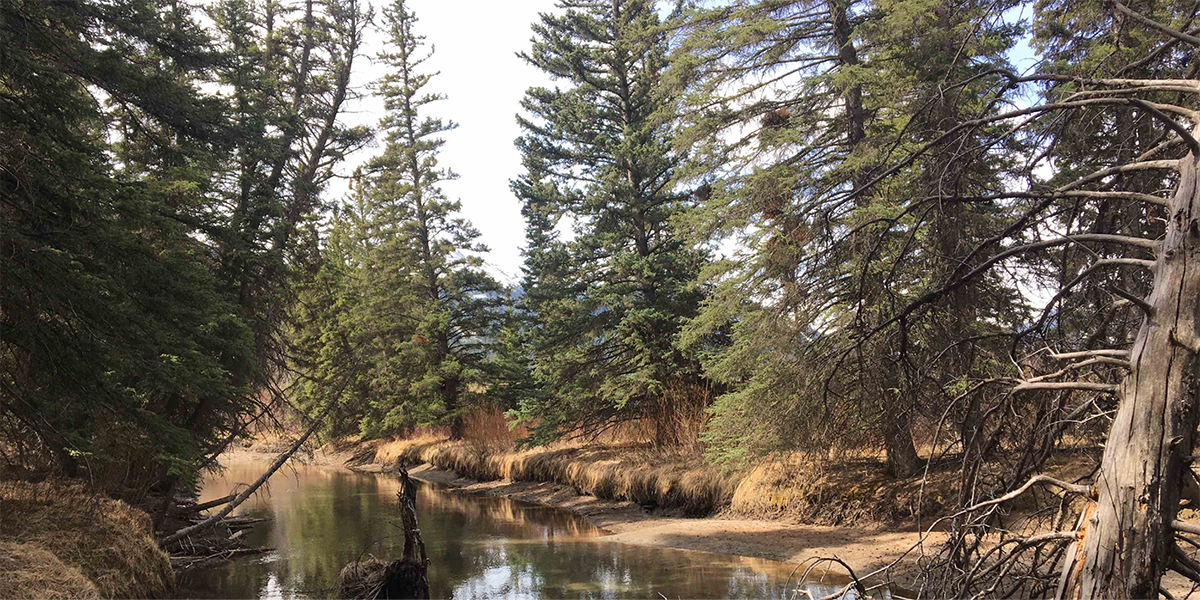 Protecting the ecological integrity of Banff National Park
With the number of annual visitors to Banff National Park increasing by 25 per cent over the past decade, the Banff Railway Lands Area Redevelopment Plan (ARP) is essential to help manage the impact of this growth and ensure a sustainable future for Canada's premier national park.
There are three elements of the ARP that are key to supporting the ambitious environmental and sustainability goals identified by Parks Canada and the Town of Banff:
Reduce traffic in the townsite and to popular destinations in Banff National Park
Rehabilitate and conserve areas around the Banff Train Station
Recognize and protect ecosystem components
Mass transit has the potential to lower congestion and related climate impacts by reducing the number of personal vehicles on our roadways. Additional intercept parking at the Banff Eco-Transit Hub will encourage visitors to leave their cars at the station and choose greener options for exploring the park, whether by foot, bike, or shuttle service. Free Intercept parking works. Last summer, the intercept lot realized an occupancy rate of about 92 per cent.
Public transit in Banff has come a long way since it was first introduced in 1994. In fact, last year, a record 1.65 million passengers used Roam Transit across all routes, an increase of almost 9 per cent over the previous record set in 2019. With recent actions by Parks Canada to reduce the number of private vehicles at popular destinations like Moraine Lake, accommodating and improving bus and shuttle services is essential to lowering congestion and reducing greenhouse gas emissions. The ARP will allow for integration with regional systems, including Roam. While the plan includes provisions for a potential passenger train between Calgary International Airport and Banff, nothing can be built without further approvals.
A key action of the ARP is to rehabilitate and conserve 5.2 hectares encompassing a contiguous part of the primary Fenlands Indian Grounds Wildlife Corridor, an important area for elk, deer, coyotes, and more. Through restoration, the current industrial brownfield area north of the railway tracks and space near the station will be reclaimed cleaned up, rehabilitated, and returned to a natural state. Along with restoring the ecological integrity of the area, if advanced, the ARP will recommend the development and implementation of a public education and interpretive program aimed at altering and managing human behavior in consultation with Parks Canada and the Town of Banff.
To learn more and show your support, read the draft of the ARP here send a letter to Town Council and the Federal Minister of Environment and Climate Change here, and join the Banff Eco-Transit Hub newsletter here to get up-to-date information.